Navigating Property Viewings In Japan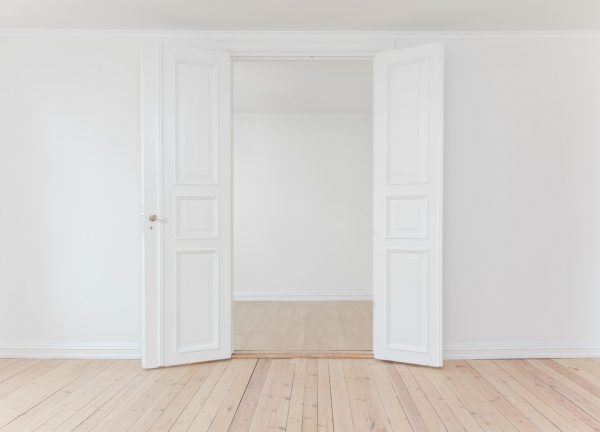 Property viewings: an ubiquitous part of the housing search process in any country, and in most cases the major deciding point in whether or not to apply for a potential home.
Japan is no exception to viewings, but there are a number of qualities besides a housing unit's interior and immediate exterior that may not have as much weight in many other countries and therefore be easily overlooked.
Below, we've broken down aspects of viewing and property consideration into several key categories—consider this guide an informal checklist when attending your viewings in Japan.
The Property (Part 1): Unit Interior
The Property (Part 2): Building Features & Shared Areas
The Neighborhood
The Transportation Access Levels
Balancing Expectations & Priorities
Knowing When To "Settle"
The Property (Part 1): Unit Interior
The first and most straightforward step, of course, is to check the unit interior.  Is the unit clean? How does the layout feel?  Different units of similar floor space measurements can ultimately feel very different based on how efficiently the space was organized.
How is the sound insulation? If you are sensitive to noise, be especially mindful of if there are any large roadways or train tracks/crossings nearby.
Check for any closets and other available storage areas—are doors easy to open and does this seem like adequate storage for you? If closet space is meager (or in some cases, there is no closet at all) you can always purchase additional clothing racks and storage dressers, but you will need the floor space to accommodate these.
Where is the designated washing machine spot located? And if there is no balcony, is there a designated indoors area to hang laundry?
Are there large windows or external sliding doors? Natural lighting is fantastic, but also keep in mind that large windows/doors can be common culprits for leaking your heating/cooling (this is more pronounced with old buildings).
In some cases, the electricity may not be available at the viewing, but if it is, always remember to check the following details.
A/C Unit – Is it working? Are there any strange sounds or smells coming from the unit when turned on?
If there is a video intercom installed, run a quick check for the audio/video features
Check the ventilation fan in the shower room if one is available
Check that all lights currently work (if installed—if a property doesn't already have ceiling lights included note that you will be expected to provide your own, but these are fairly inexpensive)
Gas will always be shut off for unoccupied properties, so you will not be able to test out gas stoves during a viewing.
The Property (Part 2): Building Features & Shared Areas
Entryway & Hallways—are they clean, well-maintained and free of items from other tenants obstructing paths? Also take note of any advertised security features, such as a building autolock or monitoring cameras.
Trash Disposal Area—if there is a designated room or bin, is it clean/organized? Some older buildings will only have a street disposal area, which means you would be more restricted in the times you can leave out garbage out for collection. (The official regulations usually state "between 6:00-8:00 the morning of collection" but you might see garbage begin to appear in street collection areas starting from the night before.)  The trash area is very easy to forget but is an unavoidable major factor in your daily life once you move in!
Bicycle and/or Car Parking Spaces—not all properties include this, and if you already own a bike/car or actively plan to acquire one this will be an important detail for you. Take note of if bicycle parking spaces are covered or uncovered, and if there appear to be enough spaces to accommodate all tenants in a building.  Parking spaces (including for bicycles) are not always free, so always request full details on parking availability for properties you are interested in.
The Neighborhood
This step technically starts as soon as you arrive at your nearby train station or bus stop and begin walking towards the housing property.  At FREA we try to give some background ahead of time about the atmosphere of different areas, but the feel of an area is always best judged by experiencing it in person.
Try to take note of if there are any supermarkets, shopping plazas and other stores such as convenience stores, drugstores and the like nearby.  If you've already opened a bank account, it's a good idea to do a quick search for your nearest branch.  Don't disregard checking around for local restaurants and cafes too—it's always nice to have some go-to food options within walking distance of home for your evenings and weekends.
The Transportation Access Levels
In contrast to young Japanese nationals who tend to enter the workforce while still residing at home, incoming foreigners have the luxury of (and therefore should take full advantage of) basing their housing location around their workplace or school commutes.
Single-train/subway line commutes are preferred, though it's also worth looking into other interchanging lines that directly continue on without requiring any physical transferring.
The estimated walking distances to nearby stations are provided on listings, but these can sometimes be inaccurate—for subway stations, the walking distance to the nearest entrance but not actual ticket gate may sometimes be listed to seem more appealing.
Also consider these other less obvious factors:
Is the train/subway line crowded?—Some of the inbound commuter-heavy rail lines are rather notorious for their morning congestion levels, and this can be hard to spot without actually test-riding the line on a weekday morning (though you can find some statistics online).
The Type of Stop—an express stop means quicker travel times, and also the availability of more trains (whereas a local-only stop will mean longer wait times between trains, especially during off-peak hours).
When is the last train?—An easily-overlooked detail is that the last departing train of the night usually does not travel to the very end of the service line! (Typically they will only travel a portion of the way until reaching a designated storage location.) This means stations further down the line will end service noticeably earlier, especially when you factor in transfer times.
Balancing Expectations & Priorities
The biggest factors in housing pricing in Japan can generally be oversimplified into the following:
Area & Proximity to Station
Size of the Unit
Building Age & Amenities/Features Available
Generally, the more desirable any of these factors are in an apartment, the more the rental price can be expected to rise.
Understanding where exactly your priorities lie is a very personal and individual decision that should be established fairly early on in the apartment search—typically after your first viewing session you will likely have a strong feeling of which factors you are most opposed to compromising on.
One individual may decide to "sacrifice" apartment space or more building features to focus on a highly central, convenient location.
Another individual might choose to compromise on a slightly longer commute time for a larger, newer apartment that is to their liking.
Still, a third individual might instead elect to raise their maximum housing budget to keep both their desired target area and apartment size/condition requirements.
All of these are the choices are correct—what's important is whether they are the right choice for you.
Knowing When To "Settle"
Naturally, practically everyone would love a spacious apartment that's new and clean, and only a short walk from a major transit station (let's also throw in some popular requested bonuses like a "great view on a high floor" and "less than 20 minutes total commute including walk time" too!).  But in reality, it's extremely rare to be able to fulfill every single housing criteria on your rental wish list, even with a generous housing budget.
Keep in mind that what is appealing to you is probably also appealing to multiple other potential tenants shopping around.  Competition for housing is fierce in Japan, especially during peak relocation season.  In many cases, you won't have the luxury of mulling over whether or not to apply, so going to viewings already prepared with a clear idea of what is acceptable can help you feel much more confident about your decision-making.
While this article isn't an exhaustive guide on property viewings in Japan, we hope it offers a number of useful pointers and provides some structure on the process for first-timers seeking homes in Japan.  Happy viewing!