FREA's Corporate Relocation Solutions provides comprehensive, specialized support for incoming international staff with a streamlined approach to significantly reduce the workload demand on in-house HR.We provide complete support from Arrival in Japan through Move-out.
FREA's corporate service offerings are ideal for companies for which the following apply:
The company does not wish to enter a

shataku daiko

leasing agreement.
There is an increase in posted foreigner staff, but a relocation department has not been established.
Incoming corporate tenants cannot speak Japanese.
Why Choose FREA's Corporate Relocation Solutions?
Actively resolve the following issues burdening HR:
Multilingual support
Unforeseen obstacles relating to individual needs
Time and cost demands substantially reducing staff productivity
Foreigner-Specialized Service For High Foreigner Staff Satisfaction
Effective communication with foreigners allows them to discuss directly and consult ahead of time regarding any concerns. They arrive in Japan confident that their individual needs are well accounted for.
Complete Residential Support Spanning Full Duration Of Lease
Unlike other housing companies that only arrange the initial lease, we offer support from move in all the way until departure from Japan. We also provide correspondence for resolving any residential issues that may arise.
Reasonable Pricing For Significantly Reducing HR Expenditure
The amount of HR manpower needed to coordinate a single incoming transfer averages around 50 hours—utilizing our services can reduce this to as little as 5 hours! (around 1/10 of original HR burden)
Ongoing Support
For Peace Of
Mind
Competitive
Pricing
Compared To
Standard Market
Rates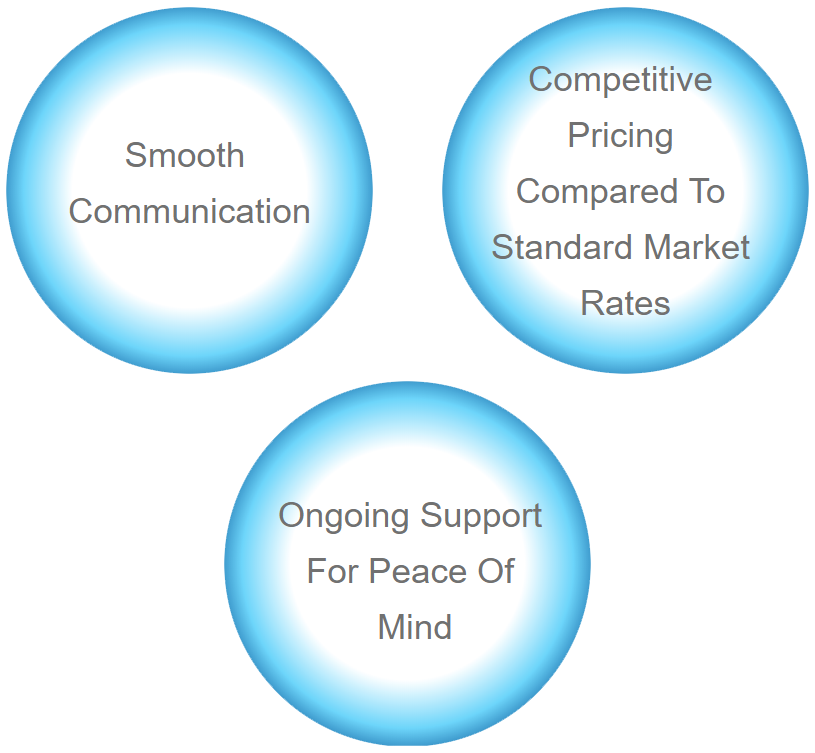 Service Offerings
FREA isn't just experienced in assisting foreigners in searching for housing—we are also familiar with and well-equipped to handle the wide assortment of other demands that arise from international relocation to Japan. Leave it to us to provide service closely coordinated to each client's individual needs! 
Airport Pickup
Property Search
Consultation/Viewing
Onsite Support Move-In
Day/Area Guidance
Utility Setup
Purchase/Rental Of Lifestyle
Necessities
Orientation Of Residential
Rules
Bank Account Establishment
Support For Residential
Troubles After Move-In
Coordination At Time Of
Move-Out
Airport Pickup
Property Search
Consultation/Viewing
Onsite Support Move-In
Day/Area Guidance
Utility Setup
Purchase/Rental Of
Lifestyle Necessities
Orientation Of Residential
Rules
Bank Account
Establishment
Support For Residential
Troubles After Move-In
Coordination At Time Of
Move-Out