Japan's New Airbnb Laws and The Affected Rental Properties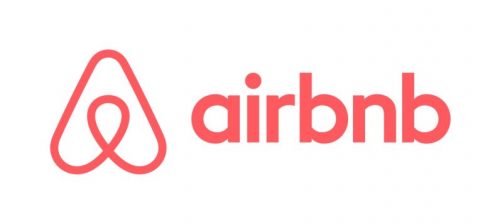 With the new laws in Japan that went into effect regarding short term housing on June 15th this year, Airbnb has drastically and abruptly reduced its number of active listings this summer.  In addition to mandatory registration, the newly instated regulations also include a rule capping the rentals at 180 days a year, making it impossible to use housing exclusively for Airbnb.
But what about the properties that were already purchased specifically with the intent of Airbnb use? 
The New Dilemma of Airbnb Property Owners
The Foreigner-Focused Nature of Airbnb Properties
FREA's Correspondence With Airbnb Property Owners To Provide Transition Support
Hopes For An Increase In Foreigner Friendly, Furnished Rental Properties
The New Dilemma of Airbnb Property Owners
Last week, FREA met with one such property owner and Airbnb host in Tokyo to discuss options on where to proceed next.  The owner had purchased an apartment unit and cozily furnished it to continuously rent to tourists, and had been excitedly looking forward to the influx of visitors for the approaching 2020 Tokyo Olympics.  He noted that while Airbnb hosts who had secretly used rented properties could simply cancel their existing leases, those who had purchased properties were now faced with the difficult decision of where to proceed.
The Foreigner-Focused Nature of Airbnb Properties
Airbnb properties are an interesting contrast from most traditional leasing properties in Japan in that they are heavily geared towards foreigners.  The higher profitability of short-term renting to tourists is undeniably one of the driving factors in the rapid increase of hosts in recent years.  The majority of these hosts speak some level of English, in contrast to many traditional landlords who are often prone to turn down lease applications from foreigners without Japanese ability.
As a result, many of these properties were selected for aspects intended to appeal to foreigners. 
Apartments intended for Airbnb may be in slightly older buildings but are generally more spacious, and are often based in prime, centrally located areas of Tokyo with close walking proximity to stations. 
Although originally aimed at tourists, many of these aspects are also desired by foreigners seeking mid-to-long term housing in Japan.  At FREA, we constantly hear requests from clients for spacious apartments in central Tokyo offering short commute times.  Close walking proximity to the train station is also highly sought after.
FREA's Correspondence With Airbnb Property Owners To Provide Transition Support
The owner expressed interest in transitioning his apartment unit towards longer traditional rentals still geared towards foreigners, citing his own positive experiences living abroad in the past.  He noted the close proximity of the building to a major Japanese university, and thought focusing the apartment towards international students might be ideal.
As a foreigner-specialized real estate agency, FREA was able to offer targeted insights on the leasing trends observed in foreigners in Tokyo (such as peak arrival periods), including those pertaining specifically to international students.  We also provided input regarding options for moving forwards as a furnished property.
Hopes For An Increase In Foreigner Friendly, Furnished Rental Properties
Although the new laws surrounding Airbnb practice have currently resulted in a displacement of short-term rental properties, we are also hopeful that this could perhaps lead to an overall increase in the number of foreigner-friendly housing properties available in Japan.  Furnished properties are especially sought after by international students and contract-term workers, who often anticipate being in Japan for shorter terms of around a year or less.
The potential for more foreigner-friendly housing properties is of constant interest to FREA, and we hope to be able to assist more owner hosts who choose to make the transition over to leasing of furnished properties.