Decoding Your Commute In Tokyo: How To Plan Apartment-Hunting Around Transportation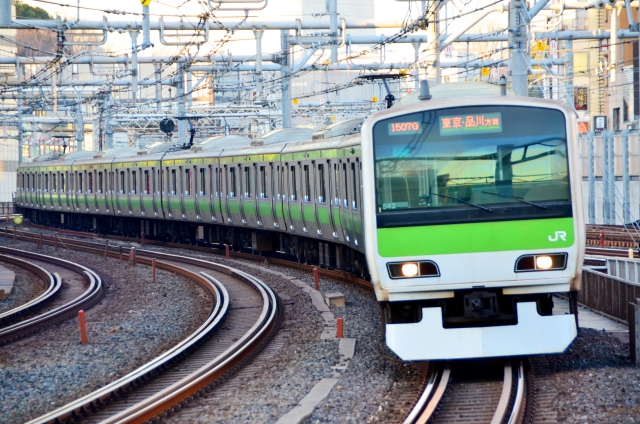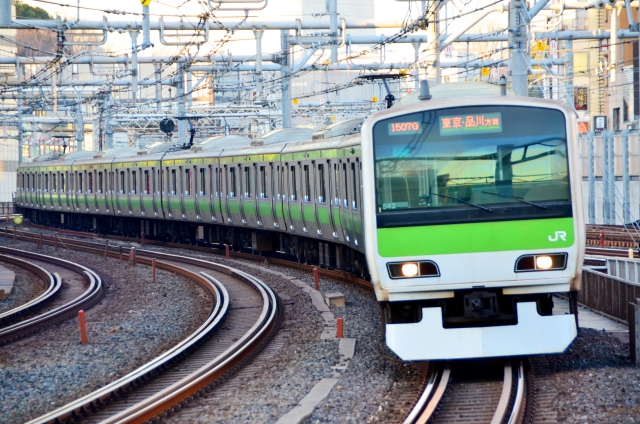 It's no secret that at FREA, we almost always base our suggested target areas around ideal commuting routes.  This time, we'll delve into the methods and reasoning behind how we come up with our recommendations, so that our readers can understand how to make their own educated decisions, too.
The bulk of this article will focus on trains/subways (since they make up the most frequent mode of travel in Tokyo), but we'll also discuss some of the other possible commute methods, too.
Local vs. Express (and Everything Else In Between)
Direct Thru-Service Trains And Why You Should Know About Them
Expanding Your Options: Look For Other Nearby Stations
Other Options: Commuting By Bus
Other Options: Walking & Biking Commutes
What About If My Future Commute Might Change?
Local vs. Express (and Everything Else In Between)
Everyone is keen to minimize their commute times by traveling as few stops as possible to work or school.  When searching on housing portal sites online, you can easily select the train line and station(s) to limit your search to; station options are arranged in their actual order on the line, but these lists don't point out which stops offer Express service.
Transit time between individual Local stops is generally consistent at about 2-3 minutes per stop, depending on the line.  Express trains travel at higher overall speeds and make fewer stops, resulting in larger distances traveled in less time—in some cases, even cutting the total travel time in half!  Because housing costs tend to consistently fall the further you travel away from central Tokyo, Express stops can be an amazing way to snag the apartment size and style you desire within your budget, without having to increase your total travel time by too much.
The catch? Because it saves time, other people are obviously going to prefer the express train too, meaning that during peak traffic times, the fastest express trains are undoubtedly also the most crowded.  It may take a few trips to find what you personally consider to be both an acceptable amount of transportation time and manageable crowding level.  Many of the commuter rail lines have three or more varying levels of express, with the mid-level express trains often being a good compromise.
Direct Through-Service Trains And Why You Should Know About Them
One of the aspects of Japanese trains that's probably less initially obvious are the presence of direct through-service train cars—"transforming" trains, so to speak.  There are two main subway companies in Tokyo: Tokyo Metro and the Toei Subway.  In addition to this, there are no less than 9 private rail lines in Tokyo (this is in addition to the government-run JR lines!), which each generally cover a specific commuter zone of the metropolis. 
With some exceptions, a huge number of these private lines run shared services with the subways in the form of train cars which proceed directly past their final inbound station as a subway line.  What this means: You probably have way more station options than you think to choose from for a transferless commute!
A few examples of through-service lines to help you get started:
Keikyu Main Line à Toei Asakusa Line à Keisei Oshiage Line
Keio Line (via Keio New Line) à Toei Shinjuku Line
Odakyu Line à Tokyo Metro Chiyoda Line
Tokyu Denentoshi Line à Tokyo Metro Hanzomon Line à Tobu Skytree Line
Tokyu Toyoko Line à Tokyo Metro Fukutoshin Line à Tobu Tojo Line
Tokyu Meguro Line à Tokyo Metro Namboku Line AND Toei Mita Line
To identify through-service trains, check the destination listed; if the destination station is not part of the current station's line, then you know the route continues onwards. 
Note that not all trains on a line operate through-service, and in some cases the route actually splits before the terminal stop of a rail line (such as with the Odakyu Line or Toei Asakusa Line).  And of course, be aware that you will be charged the appropriate fares from both transit companies when you disembark.
Expanding Your Options: Look For Other Nearby Stations
If you're searching along your designated train or subway line and aren't finding too many leads, sometimes it can be worth checking the immediate area for other stations in close proximity.  Some stations are located so close together that despite having different names, they actually even have shared ticket gates! (For example, Tokyo Metro stations Nagatacho and Akasaka-Mitsuke, which are serviced by a whopping five total subway lines)
In most cases, nearby stations aren't actually directly linked, but there are quite a few cases of stations being within only several minutes walk of each other.  This is especially common in the eastern portion of central Tokyo, where the heart of the business district lies.  If you're open to commuting via a station that might be just a few extra minutes walking time away, you could open up your options for additional transit lines to choose from.
Other Options: Commuting by Bus
Trains aren't the only transit option in Tokyo, so let's take the time to consider a few other potential alternatives as well.  The next most widely available method of public transportation is the bus system. 
The commuter-centric nature of rail lines often means lines become further apart as you move away from central Tokyo, and buses often provide supplementary routes between stations of different lines, as well as passing through various community centers and schools.  Buses also cover a surprising number of central Tokyo routes (many of which allow you to avoid having to make subway transfers, as highlighted in this Toei Bus PR video https://www.youtube.com/watch?v=pVaFFUDE9t8 ) 

Toei Bus Infomation
Familiarizing yourself with the bus routes may take a bit more time, though they generally tend to be less crowded than trains/subways.
Other Options: Walking & Biking Commutes
On a few occasions, we have also received requests for homes specifically within walking distance of workplaces, which would the need for using public transportation at all.  While we definitely understand the appeal of convenience (and will work to accommodate area requests), it is also important to understand that in doing so you are restricting your housing search to an extremely limited area (and likely few available units to choose from).  Additionally, what initially seems like a leisurely 15-20 minute walk might not be as appealing during heavy rainfall or blazingly humid summer weather.
Bike commutes are another option that would give you a larger search radius to choose from, though the same potential inclement weather risk remains.  For those keen on minimizing their involvement with rush hour traffic, living only a few stops away from your workplace could potentially create an ideal situation where both biking and public transportation are viable options.
What About If My Future Commute Might Change?
Maximizing convenience to your current workplace is what most clients focus on.  But what about if you're planning to switch jobs within the future, or (in irregular cases) if you're arriving to Tokyo from elsewhere in Japan and don't actually have your next job location lined up yet? 
In these kinds of ambiguous cases (and if holding off until finalizing your next job11 isn't an option), it's usually fairly safe to choose something near one of the major hub stations (such as Shinjuku), which will give you access to a wide variety of line transfers should circumstances change.  Similarly, any train station which offers multiple transit lines, or selecting a line with a lot of transfer connections can help keep your options open.