A Brief Overview Of Investment Property In Japan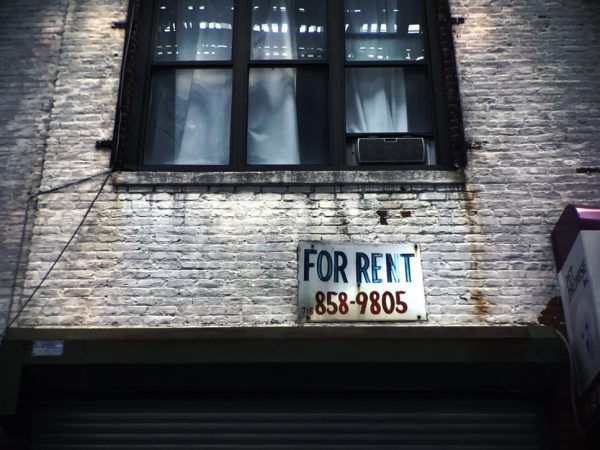 In recent years, Japan has stood out as an attractive region to consider purchasing investment property in for many foreigners, with interest continuing to grow.  In today's article, we'll discuss what makes Japan so appealing, where to consider investing and how to work around the main barrier to purchasing for foreigners.
Choosing To Invest: Why Japan?
What Areas Are Ideal For Investing In?
Housing Loans In Japan: The Notorious Obstacle To Buying
The Recommended Entry Route For Property Investors
Managing Rentals From Overseas
Choosing To Invest: Why Japan?
Likely one of the largest reasons for investing is market price.  Although Japan tends to have an image of being extremely expensive (particularly Tokyo), upon conducting some simply research many foreigners are pleasantly surprised to find that most housing is surprisingly affordable, especially when compared to the steep pricing in other affluent and urban regions such as parts of the United States, Hong Kong, and Europe. (The weaker yen conversion rate in recent years is certainly a contributing factor as well.) Although the price ratio for square meterage remains high in Japan, due to the compact style of apartments the list prices are generally lower and thus offer a more accessible entry into property investment.
Tokyo's massive population and constant flow of newly incoming residents ensures that demand to housing remains high for steady returns.  In addition, Japan's residents have a longstanding positive reputation for being clean, quiet, and timely with rent payments, making them ideal tenants for a prospective property owner.
What Areas Are Ideal For Investing In?
Tokyo naturally comprises the largest housing market within Japan, but amongst the immensely diverse range of neighborhoods it possesses there are specific areas which are more likely to consistently attract renters.
Centrally-located areas, particularly around Shinjuku, are desirable to renters who are keen to optimize their city commutes, as well as for being convenient, exciting areas to live in.  Minato Ward (which includes highly coveted neighborhoods Roppongi, Azabu-Juban and Hiroo) also remains extremely in demand and stands out as being preferred by many expats, and thus commands a noticeably steeper market price than most other areas.
For lower market prices still coupled with favorable returns, investors may also consider purchasing housing in neighboring prefecture Kanagawa, which is a popular commuter zone for families.
Housing Loans In Japan: The Notorious Obstacle To Buying
Despite the overall appeal of housing investments in Japan, when it comes to actually purchasing property most foreigners struggle with the availability of housing loans—or sheer lack thereof—that they may quality for.
The rental screening process in Japan typically demands that applicants earn at least three times the monthly rent, with only domestically earned income being considered.  Similarly, loans follow some sort of domestic income ratio as well (naturally, this rules out any prospective purchasers from overseas).  But even in the case of foreign expats already living in Japan, the requirements have become increasingly strict and difficult to meet over the years. 
To make matters worse, a recent scandal earlier this year (look up "Kabocha no Basha scandal") involving widespread misuse of housing loans has resulted in banking institutions heavily locking down on the loan screening process.  As a result, it has currently become extremely difficult for even Japanese residents to successfully be approved for a housing loan.
The Recommended Entry Route For Property Investors
The simplest workaround to this situation: simply make all purchases fully with cash on hand.  Naturally, this limits the budget with which individual investors have purchasing power for—which brings us back to the initial statement that market pricing in Japan can be relatively inexpensive to purchase in comparison to other countries. 
Smaller single-occupancy 1K apartments in particular stand out as ideal initial property investments for Japan for their relatively affordable prices—in fact, many of these are listed on the market while already occupied.  It is not uncommon for investors to purchase one or two such properties to start, and then gradually build up their property portfolio within Japan over time.
Managing Rentals From Overseas
Once the investment property has been purchased, overseas-based investors then entrust local management to a domestic company—typically this simply defaults to the real estate company that assisted with the purchasing.  The property management handles incoming inquiries and conducts screening for prospective new tenants, and in some cases takes care of general onsite maintenance as well. 
Unfortunately, many companies take advantage of the limited and disjointed amount of information available to foreigners by charging management fees extraordinarily over fair market rates—this tends to be particularly rampant in the areas outside of Tokyo where the demographic is less international.  Interested buyers should thus be sure to take note of standard market rates for property management services ahead of time.
For more details on purchasing property within Japan (plus how you can manage rentals through FREA), please visit our Purchasing page here.