FREA begins furniture/appliance leasing program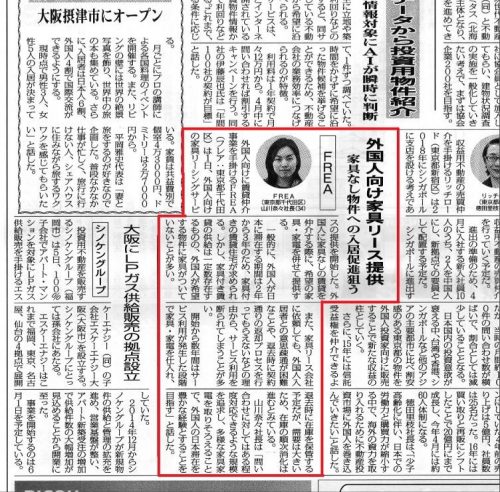 FREA was recently featured in the newspaper!
Foreigners who are planning to reside in Japan for 2-3 years often seek homes that come furnished with the essentials (bed, refrigerator, washing machine, etc.). However, they face many obstacles when dealing with companies in Japan, as many furniture leasing services lack the resources to communicate in English or are reluctant to lease to foreign nationals.
In response to this, FREA has begun to offer furniture leases in conjunction with their real estate services for foreigners. "We hope to expand our selection of furnishing styles over time to meet our various clients' needs effectively." -Nana Yamakawa (President)